20 Things to know before traveling to Kenya
Read my Kenia Travel Guide before traveling Kenya in East Africa. My Guide will provide you with everything that you need to know.
I traveled to Mozambique, Malawi, South Africa, Namibia, parts of Zimbabwe, Zambia and Botswana. So far, I had only traveled in Southern Africa. Kenya was supposed to be my first country in East Africa. The country with coastline on the Indian Ocean is a combination of stunningly beautiful beaches, rich African culture and abundant wildlife. I got to travel in Kenya for 10 days and can't recommend adding Kenya to your bucket list enough – it is worth it.
HERE YOU WILL FIND RELATED CONTENT FOR YOUR KENIA TRIP:
I put together a list of 20 things for you to know before traveling to Kenya:
Language I Kenya Country
The national language in Kenya is Swahili, which is a mixture of Arabic, Portuguese and Local Bantu languages. Swahili is spoken in a few other countries which includes Tanzania, Uganda, Burundi, Democratic Republic of Congo and Rwanda. English is the other official language in Kenya.
---
---
Money I ATM´s
The currency in Kenya is the Kenyan Shilling (KSH). Especially in the rural areas you might not find an ATM easily. Also not all of them accept VISA or Mastercard.  Always make sure you get your money sorted in the bigger city and you have a bit of cash when traveling to the rural areas. Also what I experienced in almost every African country is that there is a withdrawal limit per day which is about 10.000 – 40,000 KSH (approx. 80 EUR – 320 EUR).
---
Are you planning to book a tour to travel Kenia or Africa?
Then I can honestly recommend G-Adventure.
They offer amazing small group adventure trips. Check them out here:
---
African National Parks and Safaris
Kenya is one of the number one safari destinations in Africa. The area around Nairobi and down to Masai Mara is Masai territory, the best known and most famous tribe in Kenya. The Masai subsist on their own livestock (goats, sheep, cattle). They have always used their land for grazing and pasture and have always coexisted with the wild animals. This is why you find the best game viewing options in the National Parks that are located in the Masai areas which includes Nairobi National Park, Amboseli National Park and Masai Mara Game Park.
Plugs
In Kenya the power sockets are type G.
Yellow Fever
When traveling to Kenya you will need a yellow fever certificate if coming from a country with risk of yellow fever. I know that you don´t need one when traveling from Europe. Even when not coming from a yellow fever area but want to carry on with your travels to another African country make sure you have a yellow fever certificate. Personally, I was asked when traveling back to South Africa to show my certificate. Please double check with the requirement of the country you are traveling to and from.
You might also enjoy reading about my South Africa Travels:
  Would you like to dicover South Africa off the beaten track? Come and explore the KwaZulu Natal Province with me....
Best time traveling Kenya
Kenya is famous for its Kenyan safaris and its white endless beaches but this is dependent on when you travel to Kenya – especially in terms of seasonal safari.  If you come to Kenya for some game drives it's an all year round thing but July to September is peak season as this is the time when you can witness the Wildebeest Migration. Be aware that this is also the most expensive season. If you are not coming to see the Migration then Masai Mara offers the best game drive options throughout the entire year. If you come to Kenya for beach holidays on the coast then January to March is the best time for you to travel and July to October is the best time to combine a safari and a beach tour.
Tipping
People working in bars and restaurants are dependent on tips as their salary is quite low. If you go to a bar or a restaurant, at least 10% is recommended.
---
---
Local Food and Drinks
There is a strong influence of the Arabic and Indian cuisine in Kenya. Please try some of the following local Kenyan dishes like:
Chapati with beans in coconut sauce
Chicken Biryani and rice
Aliya, Osuga, Kachumbari and Ugali
Mukimo and Nyama Choma
To find out what exactly that is and to find more recommendations on food, read my post.
How to get around I Public Transport in Kenya
9.1. uber
Uber works in Mombasa and Nairobi but the service is not as good as other big cities in the world (for instance in Cape Town). I took uber going from the airport in Mombasa to my hotel and going from my hotel to the airport in Nairobi and it worked perfectly. Avoid ordering uber during rush hours as your driver might not arrive and also don't rely too heavily on them. Always have a second option.
9.2. train/ plane
If you want to get from Nairobi to Mombasa or the other way around there is a good train connection (one way approx. 25 EUR). Flying is not that expensive either.
---
Are you planning to travel Kenya? Here you can design your trip:
---
9.3. Matatus
Traveling Kenia like a local? The Matatus, colorfully designed buses, can take you basically everywhere around the country and don´t charge you an arm and a leg. Keep in mind, it will take you a while especially when traveling long distances. From Mombasa to Kilifi (a distance of about 60 km) I paid about 1,50 EUR. My advice: don't take Matatus in the evening or at night. Rather book a shuttle with the place you are staying or take an uber.
---
---
9.4. Boda Boda/ Tuk Tuk
Another way of getting around in the cities and villages are the Boda Boda´s (motorbikes) and Tuk Tuk´s which are still cheap but compared to the Matatus more expensive. If you use a Boda Boda please ask the driver for a helmet as most of them don´t provide helmets which is super dangerous.
M-Pesa
In Kenya, a bigger % of bills are paid via M-Pesa. M-Pesa is an app on your phone where you upload money and can pay easily with your phone. M-Pesa started off in Kenya and has since spread to other countries.
---
---
Kenyan People
Malawi is called `The warm hearth of Africa´ due to their super friendly and welcoming people. I found Kenya to be the same. Besides the locals, you will also find lots of expats in Kenya. In the area of Malindi you can find many Italians and in the area of Nairobi you find many expats from all over the world due to the UN that is based there and the numerous amount of embassies.
Do you already follow me on Instagram?
Traffic and Rush Hour
Especially in Nairobi and Mombasa traffic during rush hour can be crazy. A stretch of 1- 2 kilometers between 6-9 a.m. and 4-6 p.m. can easily take you 2 -3 hours. Carefully plan your day outside of those times.
Malaria
Malaria does exist in Kenya. Almost all the lodges, guesthouses and backpackers have mosquito nets. Still, make sure you take every possible precaution and speak to your doctor before you go.
You might also enjoy reading about my Africa Travels:
Calling all beach lovers! Here you can find a list of my favourite beaches in Malawi Africa....

  Would you like to dicover South Africa off the beaten track? Come and explore the KwaZulu Natal Province with me....
Places to see
Mount Kenya
Nairobi (read my post about my daytrip in Nairobi here)
Kilifi (10 Things to do in Kilifi you are going to find here)
Mombasa (10 Things to do in Mombasa you are going to find here)
Diani Beach
Masai Mara National Park (My trip to Masai Mara you are going to find

here

)
Amboseli National Park
Lake Naivasha National Park
Here you can find the full itinerary of my 10 day trip to Kenya.
Places to stay
Here I list the places I stayed at as well as the ones recommended by friends and Kenyan locals alike. Please bear in mind that especially in Nairobi and Mombasa it is really difficult to find good budget places.
I usually book my places to stay with Hostelworld. Check it out: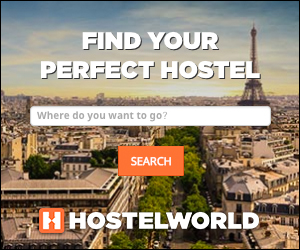 Kenya Visa
Many nationalities need a visa to travel to Kenya. Most of them can apply online in advance for a Kenya e-Visa. I got my visa at the airport upon arrival and paid 40 EUR. You don´t want to waiste time when entering the country? Then check here if you need a visa and apply online in advance:
---
Check Visa requirements for your nationality here:
---
Sim Card I Data I Wifi
When I travel to a certain country I always get myself a local sim card with some airtime (call time/text time) and data.
In Kenya you can find the following main provider: Safaricom, Airtel, Telkom. I got a sim card from Safaricom with 1 GB data and 300 KSH airtime which came to a total of 1000 KSH (10 EUR).  It is supposed to be the best network. Depending on the area or the place you are staying but the Wifi is not always that good – especially in the rural areas and so I used my phone as a hotspot for my laptop.
You might also enjoy receiving some travel inspiration:
Join me and my family on our 10-day Balkan Road Trip visiting Montenegro, Bosnia Herzegovina and Croatia....

  Would you like to dicover South Africa off the beaten track? Come and explore the KwaZulu Natal Province with me....

11 official languages, a stunningly beautiful landscape, super charming people and one of the best safari destinations in the world – explore the rainbow nation South Africa....
Safety
Most people might think traveling alone as a woman in Africa is always going to be tricky. I flew from Cape Town to Nairobi, and then to Mombasa. From Mombasa I traveled by means of public transport (Matatu, Tuc Tuc and Boda Boda (motorbike)) during the day. I booked myself a taxi to the airport in Mombasa through my hostel as I had to leave at 4 a.m. and in Kilifi there was no uber available. Using uber in Nairobi at 5 a.m. was totally fine. Traveling the way I just mentioned and walking around especially in the rural areas and smaller cities I felt totally safe.
My recommendation:
Use your common sense
Ask the people you are staying with or your hotel staff if it is safe where you are planning to go and during the time you are planning to go
---
---
Tap Water
People that are not used to African water shouldn't drink it. Even locals don't drink it as there used to be problems with it back in the day. Rather be safe and get yourself bottled water. You could take things a step further and invest in a lifestraw, this lets you drink water from any watering hole.
You might also enjoy reading some of my Europe posts:
Join me and my family on our 10-day Balkan Road Trip visiting Montenegro, Bosnia Herzegovina and Croatia....

Quarkkeulchen is one of my favourite German food. In this post I am going to share my super yummy Quarkkeulchen recipe with you....
Security Checks
You might experience security check quite often for example in shopping centers, at the airport… There were some attacks a few years ago that´s why the police are more careful now. However, it made me feel safer having them checking.
Don´t forget to pin my post:
What are things you want to know before traveling to a foreign country? Please let me know in the comments!
Check out my video:
You might also enjoy reading these Travel Guides:
[Disclaimer: This blog post contains some affiliate links. Once you purchase something, I may earn a small commission at no extra cost to you. This tiny commission will help support my blog hosting and other maintenance costs. All my opinions are my own and were not influenced in any way. Thank you!]