Things to do in Leipzig Germany
In this post I list my favourite things to do in Leipzig to experience the city and the countryside like a local.
Leipzig is probably the most up and coming city in Germany right now. Most of my close friends live in Leipzig and I have literally spent half of my life there. That´s why I feel so connected to the city. In order to skip the tourist traps and I put together a list of my Top 10 activities in Leipzig:
Things to do in Leipzig – Explore Leipzig New Lakeland
You won´t believe it but Leipzig has some parallels to Venice. The entire city is covered by a network of channels and rivers, which are connected to a huge lake area in the south. There are about 22 lakes in the area building up to a beautiful Lakeland area called New Lakeland.
Here you can find out more about New Lakeland and the offered activies. Don´t miss out on watching my vlog!
Chill and mingle with locals at the "Sachsenbrücke" in summertime
Do you enjoy mingling with locals and getting to know the vibe of a city? Then Sachsenbrücke is your spot to hang out! Sachsenbrücke (Saxony Bridge) is a bridge which is a local hotspot. Especially in summertime, you will find many locals chilling, dancing, playing music and just having a good time. The bridge is located in Clara-Zetkin-Park.
---
---
Visit one of the various Leipzig Festivals
You won´t believe it but Leipzig hosts many of amazing festivals. Especially the New Lakeland area is a hotspot for DJ´s playing on the desks and for bands performing their greatest hits. Well known festivals are: Th!nk?, Pow Wow, Highfield, Zilp Zalp and Summer Inspiration. Besides that there are also the International Wave & Gothik Festival, the Bach Music Festival and the Klassik Airleben Festival that are worth a visit.
Party in one of the oldest clubs in Germany: Distillery
When people think of Berlin, most of them think of the club and music scene. When it comes to clubs Leipzig has something on offer too. The city is home to one of Germany's oldest techno clubs called: Distillery. Besides that, it is the oldest techno club in East Germany. An evening in Distillery is a must if you come to Saxonia´s biggest city for some good vibes.
Still looking for a place to stay in Leipzig? On Hostelworld you will find really good deals: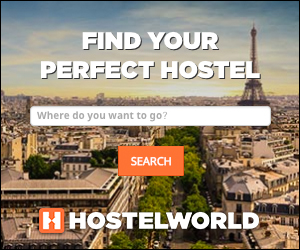 Try one of these specialties: Leipziger Lerche and Gose Beer
The way to your heart goes through your stomach. Leipziger Lerche is one of my favorite pastries. You can find it in almost every bakery and you have to give it a try. For those who rather enjoy a cool beer, you have to try Gose Beer. In the 19 th century, this beer specialty was the most consumed beer in the city. Today you can taste it in the Bayerische Bahnhof. Personally, I have to be honest it´s not my taste but maybe it fits your taste. Let me know in the comments! 🙂
Visit one of the various galleries in Leipzig
Leipzig has turned into a playground for young creatives and it is a paradise for art lovers. In the biggest city of Saxony you can find many old industrial buildings which were renovated and transformed into astonishingly impressive work and exhibition spaces. Really good examples are:
Alte Spinnerei
Westwerk
Werk II
Tapetenwerk Leipzig
Relax at "Clara-Zetkin-Park"
Are you a nature lover? "Clara-Zetkin-Park" is the green lung of Leipzig and the perfect spot to chill and relax. In summertime, you will find many families, couples or friends hanging out there. The park is also a great venue for events. Johanna Park, Lene-Voigt Park and Rosental are other parks in Leipzig where you can escape the bustling city life.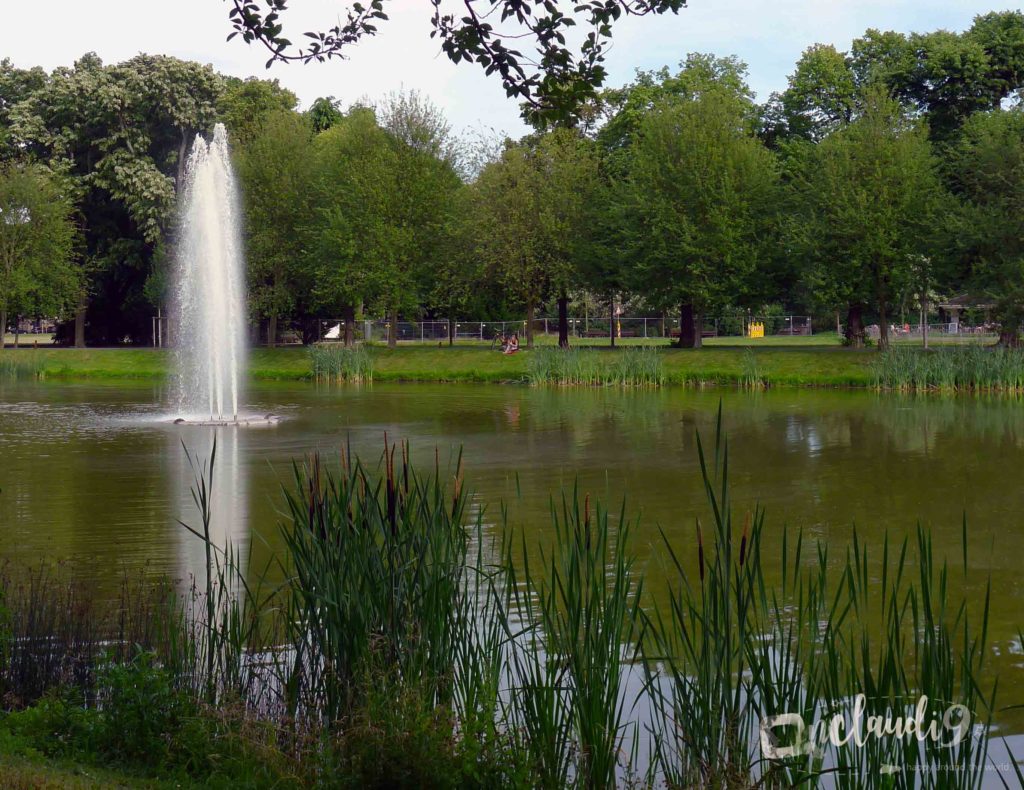 Hang out for one evening in "Karl-Heine-Street"
"Karl-Heine-Street" is the main street of the neighborhood of Plagwitz/Schleußig and one of the upcoming streets. It is home to lots of local pubs, bars, trendy shops and restaurants. No matter if you are looking for having a cold beer in a Beer Garden, watching soccer in a local pub or enjoying a decent lunch – Karl-Heine is your place to go. Besides that, it is still not that touristic yet. Find my recommendation of clubs, bars and restaurants in Karl-Heine-Street here.
---
---
Hang out for one evening at "Karli" (Karl-Liebknecht-Street)
My second favourite entertainment street is way more touristic than "Karl-Heine-Street". "Karl Liebknecht Street" or "Karli" as locals refer to it, pulls thousands of locals but also many tourists into their bars, restaurants, shops and event locations every weekend.  Here you find more information about the most vibrant street in Leipzig.
---
---
Go on a boat tour in Leipzig
I already mentioned that Leipzig has something in common with Venice. Plenty of waterways and canals offer best conditions to explore the city by boat. I went on a boatstour in the neigbourhood of Plagwitz. What I found really intersting is the fact that the old industrial buidings of Plagwitz reminded me on the Speicherstadt in Hamburg. If you visit Leipzig and you go on a tour in Plagwitz yourself, let me know in the comments if I am right.
Here you can book some tours and activities:
Here you can watch my vlog of a boat tour in Leipzig:
Don´t forget to pin my post: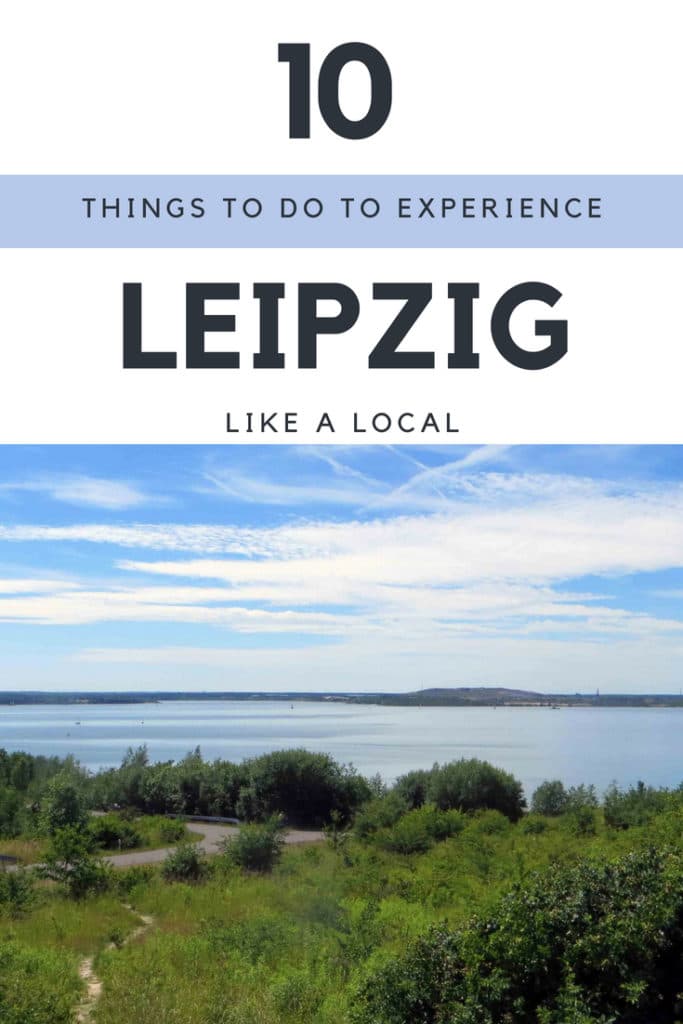 Have you been to Leipzig? What was your favorite activity? Let me know in the comments.
[Disclaimer: This blog post contains some affiliate links. Once you purchase something, I may earn a small commission at no extra cost to you. This tiny commission will help support my blog hosting and other maintenance costs. All my opinions are my own and were not influenced in any way. Thank you!]